It's
ON!
Been a couple of years since I participated in the Bead Soup Blog Party, so I decided to sign up for this one.
Thanks to Lori Anderson for hosting it, and doing ALL of the work to make it happen. This year, there are 490 participants from all over the world! Amazing lady.
Partners will exchange beads and clasps, and other findings, then each will create one or several pieces. The "reveal" day is May 3rd, when we post photos of finished work, and spend hours perusing blogs for our viewing pleasure of eye candy!
Partners have been announced, and I couldn't be more delighted to be paired with Cindy Ritchie of
Cindy is a fellow glass bead maker, and I noticed she also works with metals.
Here's an example of her work: I chose a favorite to show from her etsy shop.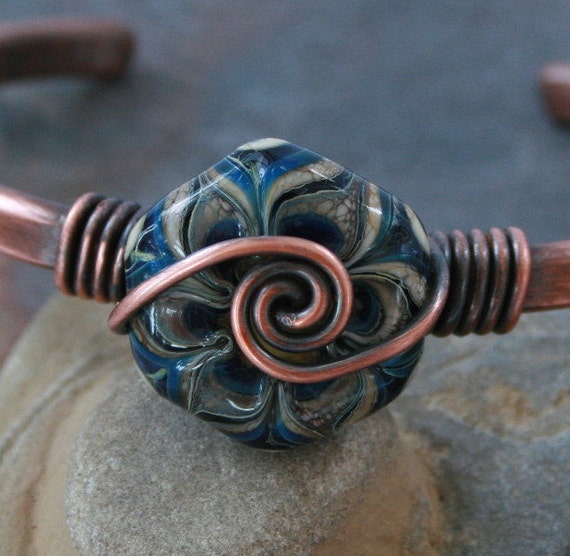 Beautiful!
If you want to see more of her unique offerings, click the bracelet.
Stay tuned for the soup exchange arrivals!